Sunday, September 11, 2016

The Canadian Antique Phonograph Society

Presents

Observations On Recorded History
with David Lennick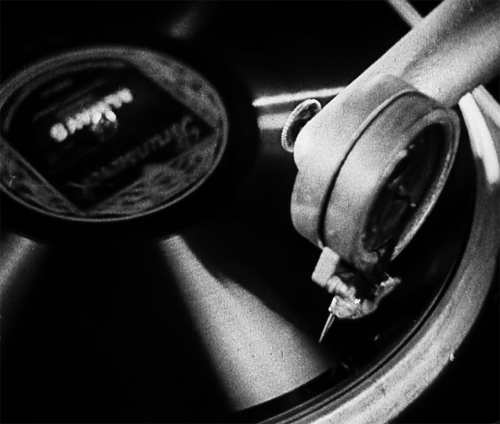 Long-time member, David Lennick, has generously offered to once again entertain CAPS
members with his unique brand of humour. David's extensive knowledge of records is unmatched
and his interest in the oddities of recorded history has made for some of our most memorable
presentations. David's voice is well known, having been on the air regularly since 1965 in private
radio and as a CBC host in Toronto and nationally.
Be sure to stick around after the presentation to take part
in our exciting auction and 50/50 draw!

At this Auction...

1. Model "D" Edison Standard, rebuilt Model N reproducer, Cygnet horn, no lid
2. Diamond Model "C" reproducer, 4 minute, good playing.
3. Diamond Model "B" 4 minute reproducer, good playing
4. Qty. 2 Needle tins.
5. Cygnet horn back bracket
6. Model "H" 4 minute reproducer
7. Edison Home reproducer carriage
8. Triumph Model "E" nameplate
9. Edison Home mandrel & feed-screw
10. Rubber horn connectors
11. Columbia 18 " black petal horn
12. Misc. crane parts"
13. 2 Edison BA cylinders excellent condition
#1556 Casey Jones
#2598 Insect powder Agent
14. 4 Edison Christmas BA cylinders excellent condition
#2464 The Night Before Christmas (recitation)
#3870 Christmas Bells #2090 Bells of Christmas
#1606 Silent Night
15. QTY. 11 Children's records
16. QTY. 2 Tex Ritter LP's
17. Qty. 24 Empty cylinder cases good condition
18. Qty. 24 Edison BA cylinders in cases, no lids, good condition
19. Qty. 24 Edison BA cylinders in cases, no lids, good condition
20. Qty. 17 – 2 min wax cylinders, fair to good condition
21. Qty. 5 – 4min. wax cylinders, good condition
22. Edison Gem Model "B", and "C" reproducer, no horn
23. Edison Amberola Model 30
24. Qty. 3 reproducers, 1 Columbia, 2 unknown
25. Qty. 4 reproducers, rough
26. Qty. 3 Victor exhibition reproducers, rough
27. Audak reproducer Edison 78 RPM adapter
28. 1 lot of 4 needle tins
29. 1 lot of 3 needle tins
30. 1 lot of sapphire needle and steel needle package
31. Toy Berliner Gramophone
32. Qty. 10 2 & 4 min. wax cylinder
33. Large brass horn, very poor condition
34. Book "Edison Cylinder Phonograph Companion" by: George L. Frow,
35. Book "Look for the Dog" by: Robert W. Baumbach
36. Book "The Fabulous Phonograph 1877 – 1977 by: Roland Gelatt
37. Brochure "How to get the most out of your Victrola" with 2 Columbia record catalogues
38. Book "Popular American Recording Pioneers" by: Tim Gracyk
39. Qty. 5 Record Guides on choice


Only CAPS members are able to take part in our auctions but you're in luck,
we also sell memberships at the door!
Where is the meeting held?

CAPS meetings are held in Room B1-16 at the Progress campus of Centennial College in Toronto,
Ontario. This is very handily located at the Markham Road exit off Highway 401.

By transit, from the Kennedy subway station, take the Scarborough RT 4
stops to Scarborough Centre station. Descend 2 levels to the bus platform
level. Up at far end, take the Progress 134 bus.
Get off at the first stop beyond Markham Road (announced as 921 Progress
Ave). The entrance walkway to Centennial College is straight ahead.

Meetings begin promptly at 1:00 pm. Come early to peruse the auction
tables.