As
I mentioned previously
, we added a new
[ebay]
tag to easily link to eBay auctions.
So here is a quick demonstration of how it works.
First, copy the item number from eBay and paste it into your post or private message: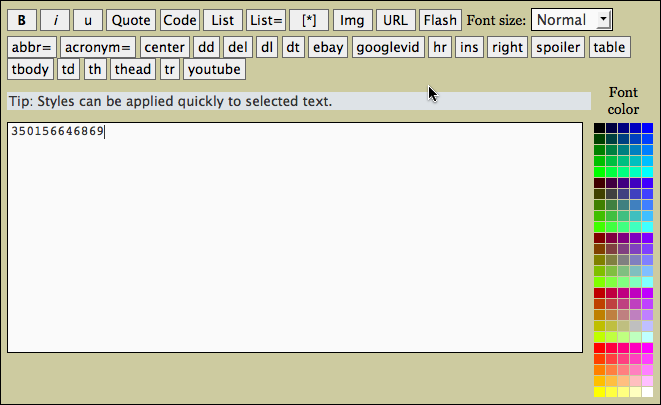 Highlight the eBay item number (without any spaces around it):
Click the
[ebay]
button, and the result will look like:
And the output of this looks like:
It's a simple way to avoid having to look at the ugly and messy eBay
URL
s.
As always, let me know if you have any questions; feel free to use the contact links below my post and on
my profile
to recruit my assistance or to provide an answer to your question.
Your friendly internet
daemon
,
Mord
E
th