Make:
Columbia
Model:
HG (Home Grand) (2
nd
Style)
Serial #:
5175
Year(s) Made:
1900 - ?
Original Cost:
$100
Case/Cabinet Size:
16.5" x 13.5"
Turntable/Mandrel:
5"
Reproducer/Sound-Box:
#4 Grand
Motor:
6 spring nickel plated
Horn Dimensions:
14" Aluminum
Reproduction Parts:
Trunnion Sleeve
Current Value:
$$$$
Interesting Facts:
The HG is one of the most beautiful cabinets produced by Columbia. It has carved corner columns, rope moulding around the motor board and recessed panels framed with twisted mouldings. This was the first model that used a hinged motor board to gain access to the motor. The 6 spring motor could play up to 14 cylinders when fully wound.
Typical of all later Columbia machines, the trunnion assembly was made of "pot metal" and was swollen & cracked making the carriage immovable, thanks to Paul Baker for producing a virtually perfect new assembly for this machine.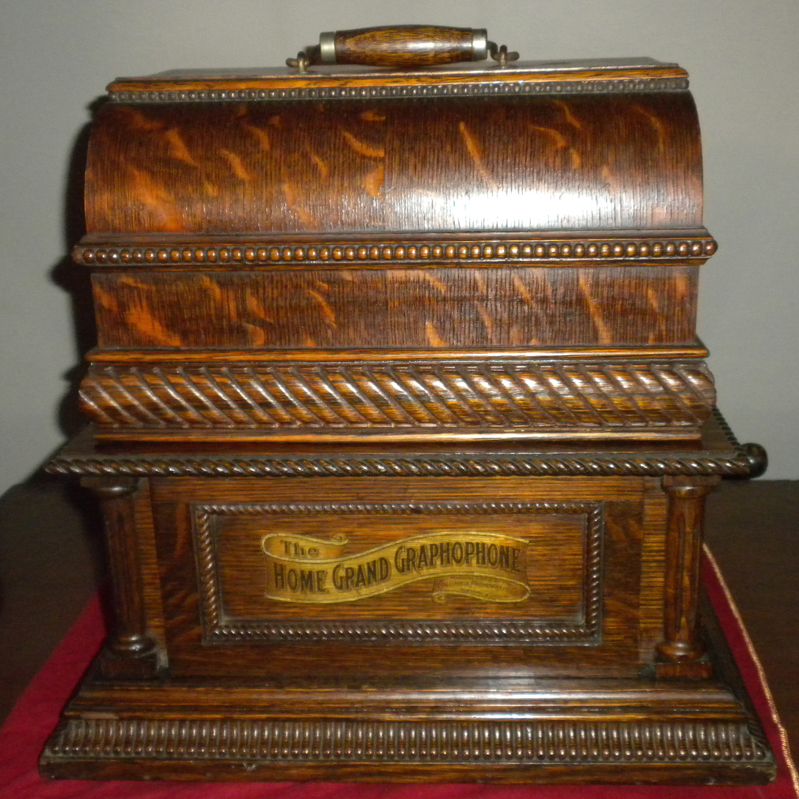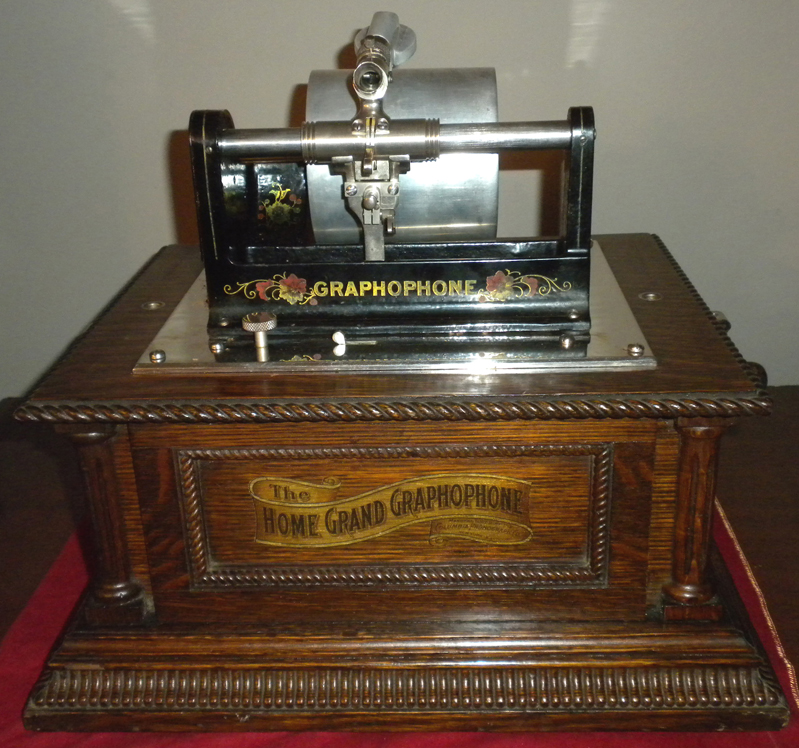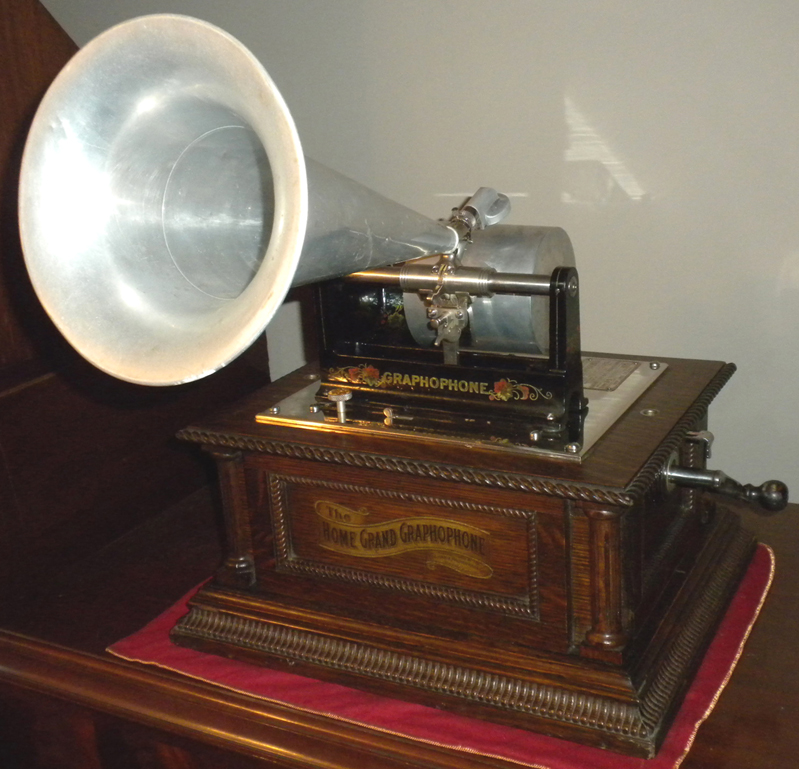 Now I just need to find a model GG to complete my Columbia "Grand" machine collection.
Chuck