Make:
Columbia
Model:
Model A
Serial #:
54727
Year(s) Made:
1896 - 1898
Original Cost:
Graphophone $25 ; Grand Cabinet $50
Case/Cabinet Size:
Floor Model "The Grand"
Turntable/Mandrel:
Standard 2"
Reproducer/Sound-Box:
#2 Eagle
Motor:
Single Spring; open no spring barrel
Horn Dimensions:
14"
New Parts:
Wood pegs
Current Value: *
Interesting Facts:
The Grand cabinet, designed to look like a "C" roll top desk, was manufactured by Hawthorne & Sheble from 1898 to 1901. The eight drawers can hold 174 cylinders on wood pegs. When ordered you had to specify which type machine would be installed in the cabinet. This example is in dark oak, a mahogany version was also available for a few dollars more. Also a version for the Grand 5" machines was also available. When not in use the roll top can be pulled down to hide the Graphophone & a small horn, so the piece can blend in with the room furniture.
* For the "Pet Peeves" issue
This one I really have no idea of it's value, I have not seen or heard of one selling in many years. The last one I heard of was about 10 years ago for around $7,000. Today it may be higher or may be lower.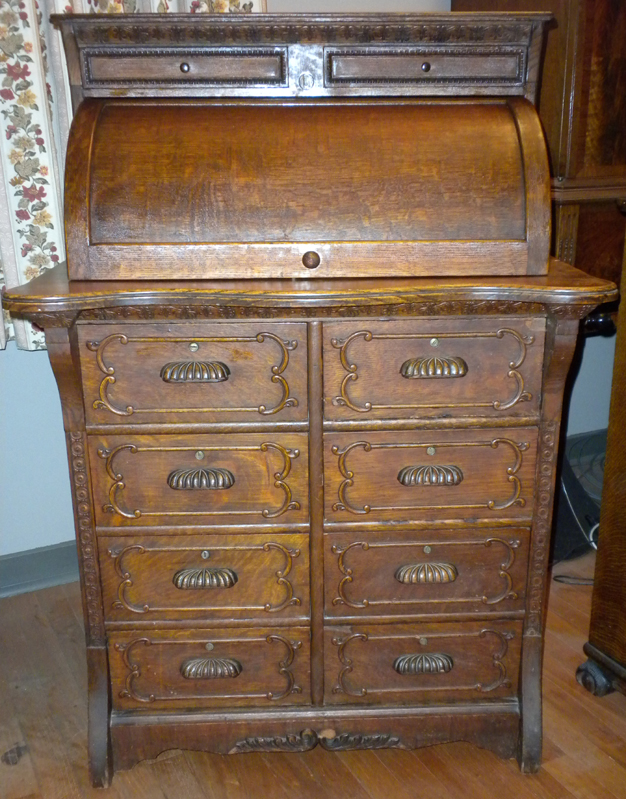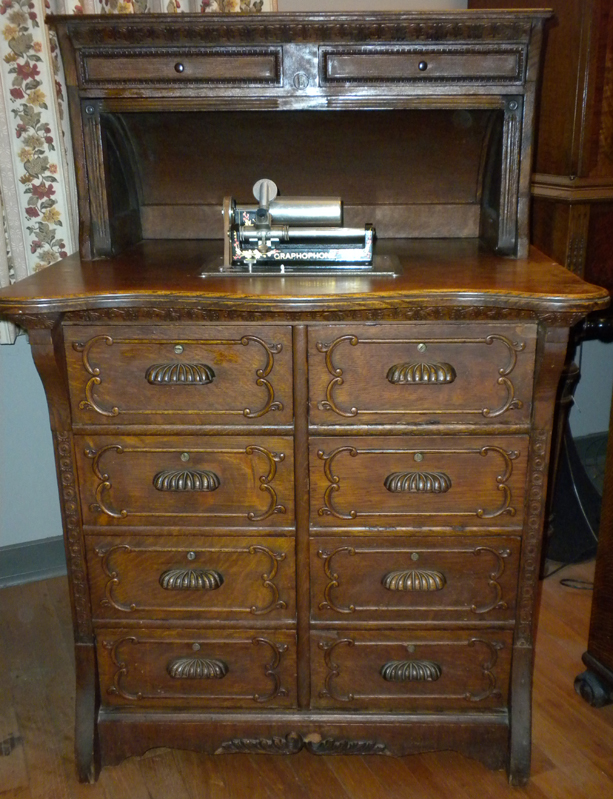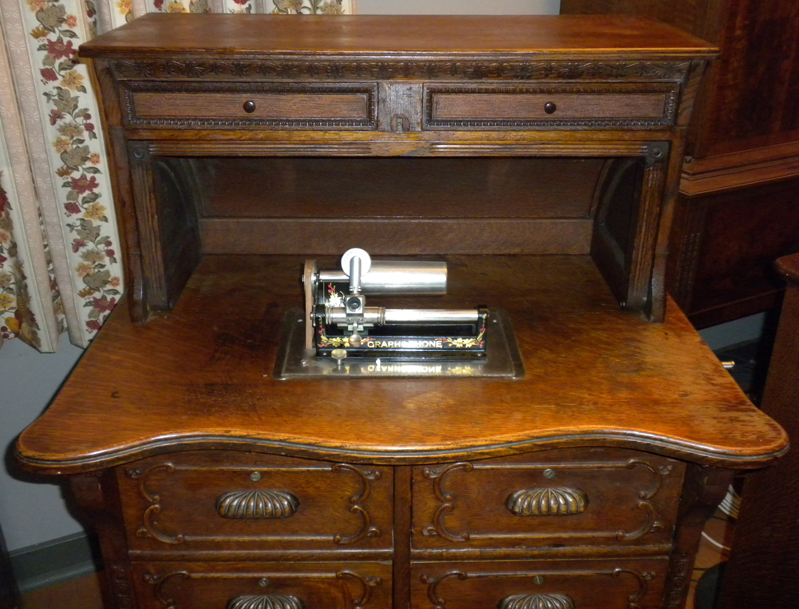 Chuck