While I know that
PhonoJack
took quite a few more pictures than I did (and no doubt better ones—I never claim to be any good with a camera; my skills are only with manipulating images in
Photoshop
), here are a few images to tide you over until he posts a video of his photographs.
These images are of items that
solophoneman
brought to the
MOCAPS
meeting and graciously gave me permission to photograph. I plan on cutting out both the cylinder box and the fiber needle cutter.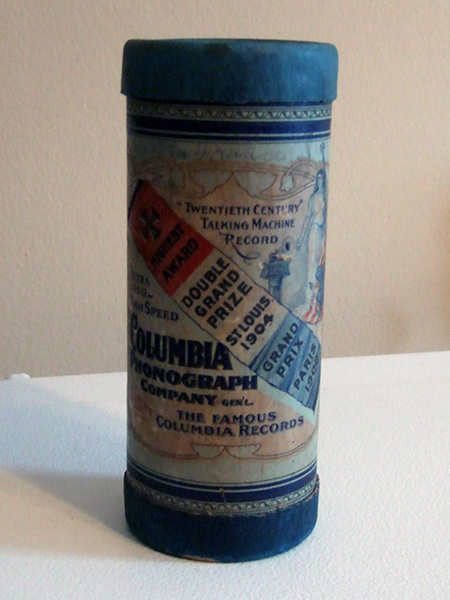 He also featured a few Columbia machines, although sadly I should have taken notes as to which were whose (or what they were). Here is a very interesting Columbia disc phonograph that he generously shared with us: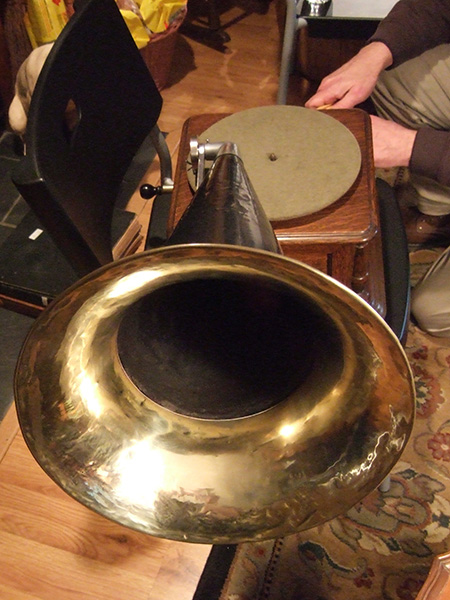 I will be posting more photos that I took later today (as I need to duck out in a few minutes), but I cannot thank
Bill
and
Jack
enough for inviting me to attend, or
Bruce
for taking the time to educate me on a number of things, including the origin of his user name.
Bill
and his wife were excellent hosts, and I was glad to get to meet her, in addition to all of the other people who attended the meeting.
Stay tuned for more images.
— MordEth