Sunday, June 1st, 2014
The Canadian Antique Phonograph Society
presents
Phonograph Show and Tell
with Mike Bryan
CAPS president, Mike Bryan, will be putting together what has become one of our most
popular presentations. Members are invited to bring in their rare and unusual phonographs to
display and discuss. If you have something that you would like to include, bring it in for all
of us to enjoy.
Be sure to stick around after the presentation to
take part in our exciting auction and 50/50 draw!

This month I'll be bringing three machines to the auction. An exquisite Columbia model 120 portable,
an unusual Best-Phone mahogany/metal table-top, and an RCA Victor 63E 78rpm player (totally refurbished).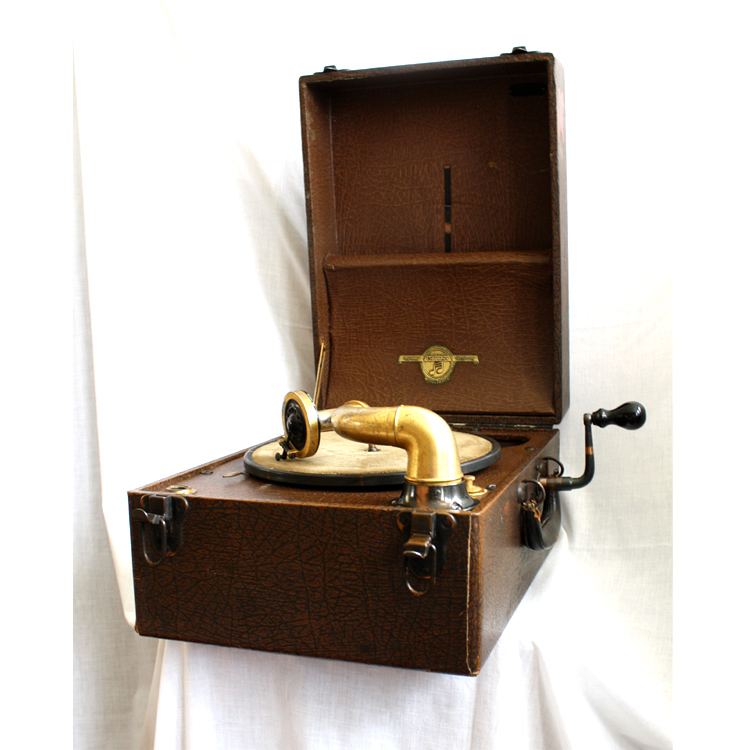 Where and when is the meeting held?

CAPS meetings are held in Room B1-16 at the Progress campus of Centennial College in
Toronto, Ontario. This is very handily located at the Markham Road exit off Highway 401.
See map: http://capsnews.org/meetings.htm
Meetings start at 1pm but you should arrive a bit early to peruse the auction tables.
All are welcome to attend the meeting but only members are able to take part in the live auction

To Become a Member

Go to CAPS Membership page - http://capsnews.org/subs.htm Apply through PayPal using
a credit card by clicking the Pay Now button. Or, contact me via PM (Private Message)
and I'll set you up with other options.

See you at the Meeting!!