maginter wrote:
Nipper is hollow...... I think that the weight was from the massive wood create that was made to protect him during shipment..... They didn't have the caring handlers that we have today with carriers like UPS and FedEx....

Ahhhhh...back when they believed in proper crating.

Personally, the United Parcel Smashers have done well by me, but I've heard plenty of gripes about them.
After a bit more Googling of the Old King Cole Papier Mâché Company, apparently they also built
Laffing Sal
figures for the
Philadelphia Toboggan Company
.
Here are Wikipedia's images of Laffing Sal: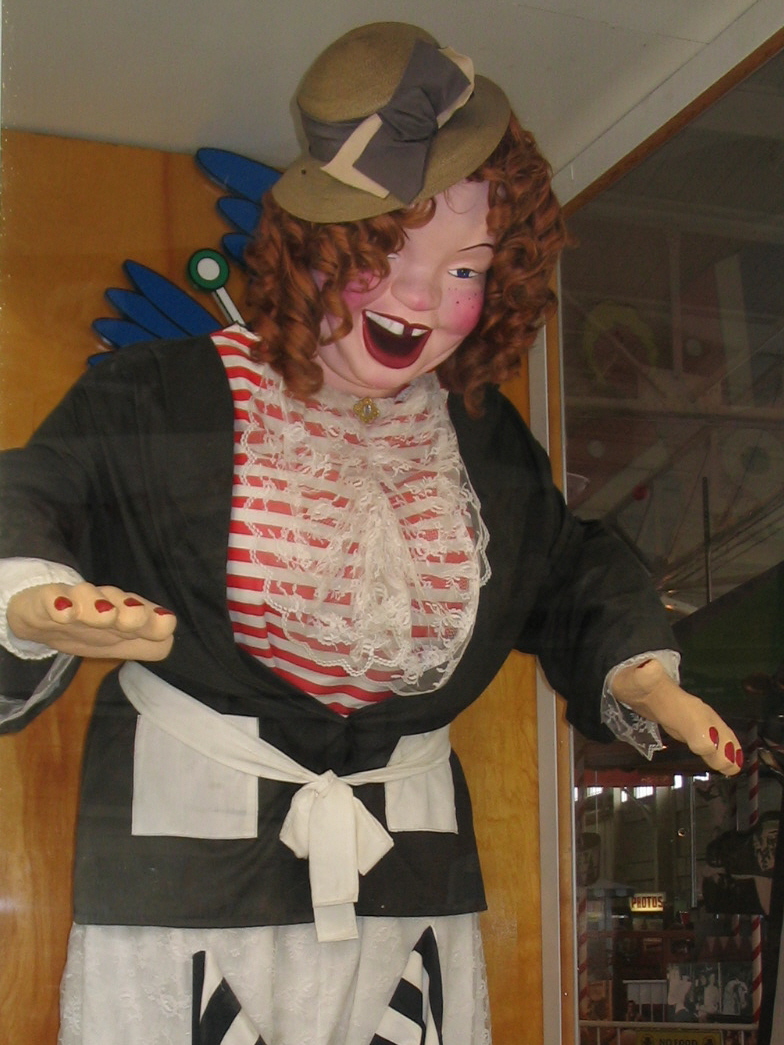 From those pictures, they did very good work.
— MordEth