Actually, the William and Mary (upright and console) are distinct for having that X-bottom.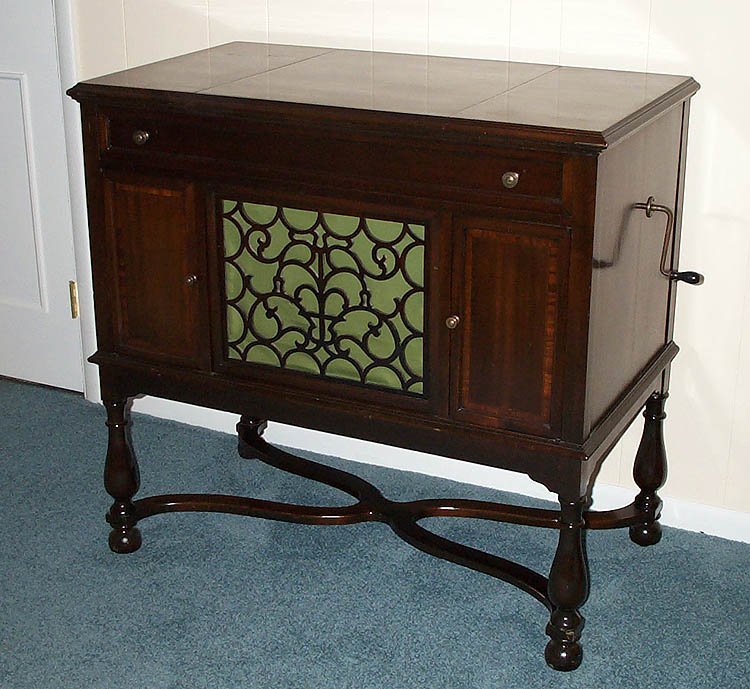 (image lovingly borrowed from
http://www.misterphonograph.com

)
I can't seem to think offhand what model it would be though. It looks like when they re-did this machine, they wiped out the Edison logo that would appear over the turntable.